How will you know… 
Do you need to
replace your roof?
find out….
https://www.youtube.com/watch?v=T_ZWyMLAc94&rel=0
How Do You Know if Your Roof Needs Replacing?
Getting a new roof is not an everyday event and can pose a lot of questions. You may feel overwhelmed and unsure where to begin.
At Sonshine Roofing we help you understand where to start. We also suggest things to consider before you buy. We will continue to be a resource even after the roof replacement is complete.
As your roof gets older, it is common to wonder if a repair will suffice or if the roof is due for a replacement. When deciding if your roof has reached its maximum service life, an experienced roofing contractor provides quality insight. We help you identify what warrants one over the other, and which is your most cost effective answer.
Learn more about roof repair and replacement so you can make an informed decision. We're here to help you.
What You Should Know Before Replacing a Roof
We are a state licensed and insured roofing contractor bringing over 50 years of experience to your real-life roofing situations. We offer knowledgeable solutions leveraging both our expertise and experience. All roofing contractors are legally required to hold a state license. They are also required to have proper insurances to meet Building Code requirements. These are all great qualities, but we have found these things alone do not guarantee experience, quality workmanship, or a long lasting roof. Here at Sonshine Roofing we take extra steps to build roofs which exceed these local building code requirements. We value continued training in quality craftsmanship for our crews.
Know What Materials You Need
There are many material options available to choose from. We are here to help you decipher what is best for you and your home. Material selection is important when thinking about the lifespan of your roof. Items like type of nails, specific underlayment, balanced ventilation, etc. all need to be considered. We take the time necessary to discuss all your roofing material options and answer your questions. Not only is material selection important, but the proper installation of the materials is of equal importance.
Know and Understand the Various Warranties
In addition to a workmanship warranty offered by the contractor, there are also warranties offered by the material manufacturer. Some of these warranties provide coverage for fifty years or even up to a lifetime. Each component of a new roof contributes an important part of a complete roof system.
For example, a shingled roof is of very little value without nails to hold it in place. However, the manufacturers of each of a roof's components only cover the items they manufacture. A shingle manufacturer will not replace a roof that's under warranty if they determine the nails caused the roof failure. A fifty year or lifetime shingle manufacturer warranty is of little value if the nails rust out and leak in a few short years.
Various warranties have certain limitations and have very specific requirements or the warranty is null and void. Make sure your contractor understands the fine print of each of the various materials they are recommending and is aware of potential issues. Oversight on these details can void a material warranty during the installation process.
Know the Importance of Roof Maintenance
It is a common misconception that a new roof does not need maintenance. Nothing could be farther from the truth. Even when your roof is installed with quality material and workmanship anything can happen to your roof. Roofs are always working and doing their job. Things like falling debris, rodents, high winds, heavy rain, and other weather related elements can cause roof damage. In addition, workmanship and material failures are seldom visible from the ground or to the untrained eye until long after the damage is widespread and no longer covered by any warranties.
Having your roof looked at by a professional roofing contractor at least once a year is the best way to protect your roofing investment. Annual inspections and maintenance when needed will minimize your overall roofing cost. Detecting a problem before it becomes larger can make the difference between an inexpensive repair or a complete roof replacement. Let us help you maintain your roof to maximize its useful service life.
Frequently Asked Questions About Roof Replacement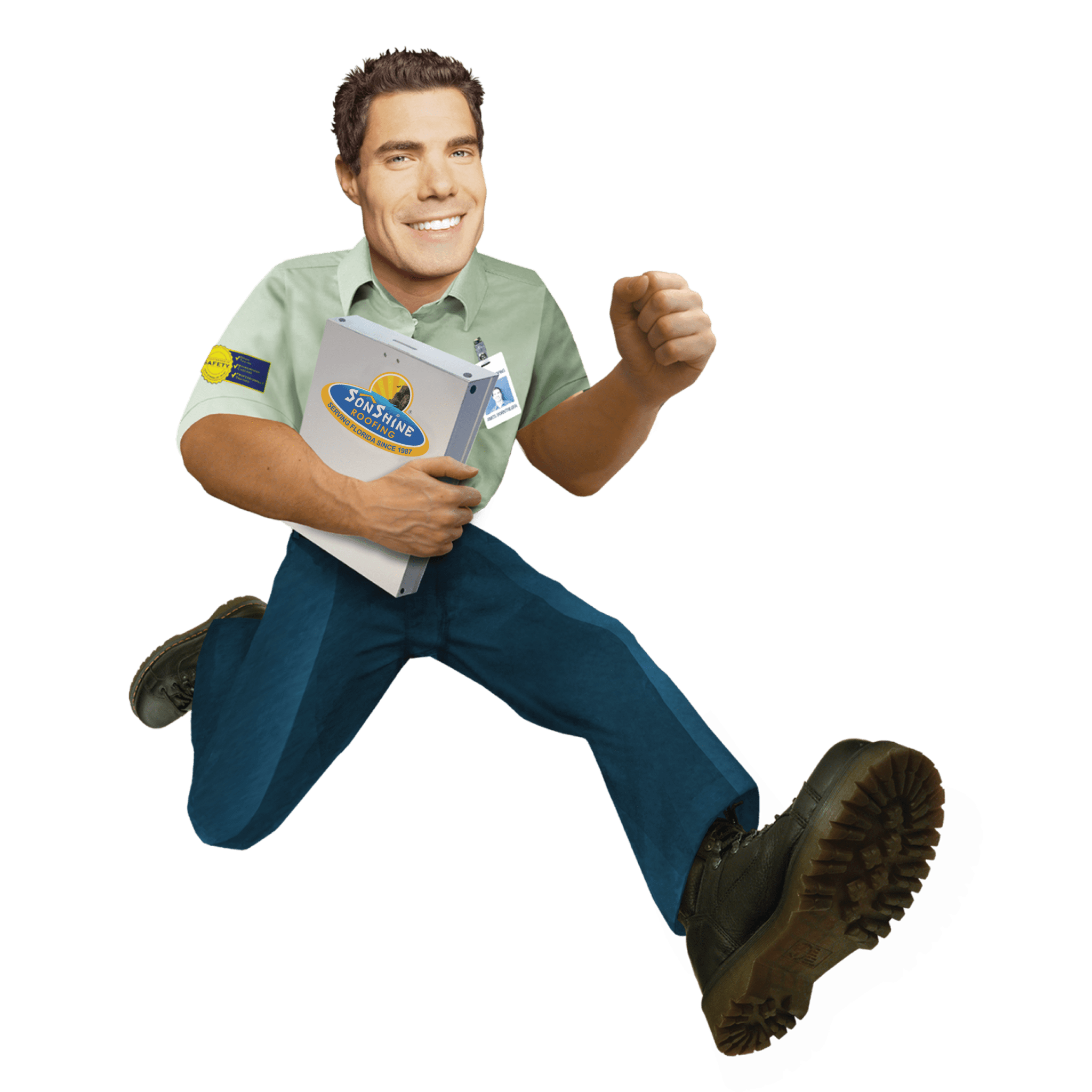 How long should a roof last?
Multiple factors play in to how long a roof should last. Items to consider include the type of shingle used, your climate, and whether or not a
roof is maintained regularly.
These contribute to a roof's integrity in varying degrees.
The average roof constructed with asphalt shingles should last a minimum of 20 to 25 years. As the vast majority of structures in the United States currently have asphalt shingle roofs, this applies to most homes.
Metal roofs tend to be extremely durable and can last 40 years or more while tile roofs can reach a lifespan of 50 years. Invest in a slate roof and it may easily outlast the lifespan of the homeowner. (This assumes all of these roofs are properly installed and maintained.)
Visit our page How To Make Your Roof Last for more information on maintaining the roof for longer use.
Would a repair be sufficient?
Homeowners often wonder if they can get by with a roof repair versus a roof replacement, which is far more costly. At SonShine Roofing, we want you to make a decision based on what's best for you. There are a few key things to consider when choosing, such as the scope of repair needed, materials used originally, and the geographical location of the home.
Find out more about roof repair here. We also offer inspections to help you identify the overall condition of your roof.
How will I know a roof needs to be replaced?
The average lifespan of an asphalt roof, the most common type of roof in America, is 20 to 25 years, but a roof can last much longer when properly maintained. However, a shorter lifespan may occur if the roof was installed over old roofing material. The same is true if adequate ventilation is not present. The presence of excessive granules in the gutters on the home indicates the roof may need to be replaced. These granules tend to be present in gutters when the life cycle of the shingles is nearing its end. The presence of dark or inconsistent spots on the roof may be a sign of granules that are falling off.
When walking on the roof, such as when installing Christmas lights or cleaning off roof debris, pay attention to any areas that feel spongy or bouncy like a trampoline. This typically means moisture has made its way to the decking underneath the roofing material, and the roof may need to be replaced. All are signs it's time to call a reputable roofing company to do a more thorough inspection. This will help you determine what is needed, a roof repair or roof replacement.
What questions should I ask my roofing contractor?
Certain questions need to be asked of any contractor. For instance, many people ask about "the warranty" on the roof when they should really ask about two different types of warranties. One warranty covers the materials used and the other covers the workmanship. Homeowners need to understand this and read over the terms and conditions of each warranty. There are numerous other questions that should ask before hiring a roofing contractor, and more information on these questions can be found on the
5 Things to Ask Your Sarasota Roofing Contractor page.
Should I pay for a roofing estimate?
People often look for companies who offer free estimates on roofing repairs or replacement. Free estimates draw customers in, but if they decide to have work done on the home, the estimate is often rolled into the costs. The company has to make up this money somewhere. This may be done by raising the price of the work you need, which includes your free estimate and that of others who didn't choose their company. Many don't share this information with the customer. Keep this in mind when choosing which companies to work with, and know the estimate will get paid in some way, and potentially more than your fair share.
Find out more about Why We Charge A Service Fee for a Roofing Estimate and what you're really getting with free estimates.
What should I expect during roof replacement?
Learn more about the different types of roofing materials you have to choose from.