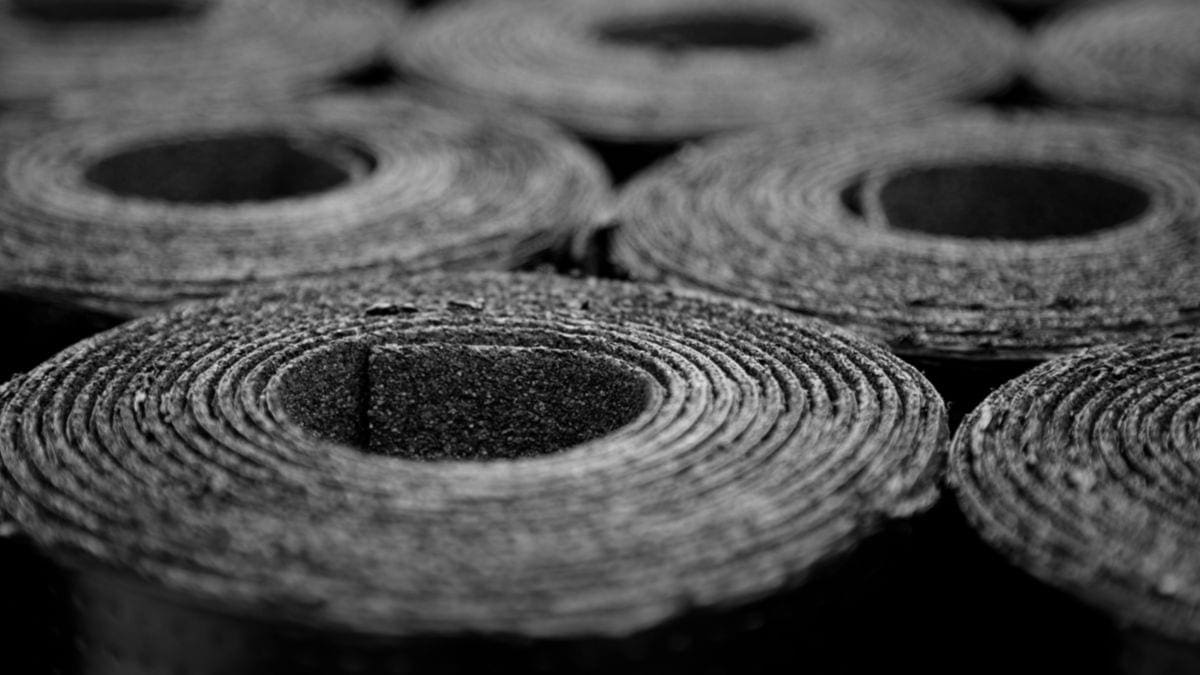 No one looks forward to that dreaded time in the life of a home… roof repair. But if you're a homeowner, you know that it's a necessary expenditure from time to time. And since you probably don't give roofing material a whole lot of thought in the off years, it's likely you aren't too familiar with the many options available.
But the material you choose can have a big effect on the life and look of your roof.
Fortunately, we've got you covered. In this post, we give you the lowdown on the best roofing material. Sound interesting? Keep reading to find out more.
Asphalt Shingles
Asphalt is the most common roofing material used in the United States. They are easy to install and are economical too.
They are available in many different colors and are widely available. Plus they can be reinforced with fiberglass and it won't change the look of the roof.
Asphalt shingles work on most architectural styles and are common with suburban houses. Generally, they range in cost from $70 to $120 per square (footage area of the roof surface).
They have a shorter life span than other roofing materials, but if maintained properly, they can last 20-25 years.
Clay and Concrete Tiles
This is what you go to when you want to add some texture and flair to a roof. Clay tiles come in flat, ribbed, or scalloped varieties, and tend to be quite heavy and hard to install.
Concrete tiles cost less than clay but are just as heavy. Both types are non-combustible and last a long time. Plus concrete is fairly energy efficient.
They look great on homes of Mission, Southwestern, Mediterranean, and Spanish styles. And they are more expensive than some other types (usually between $300-$500 per square), but they often last up to 40-50 years (when properly maintained).
Metal Roofing
If you want the best roofing material for resistance to extreme weather, metal is your friend. They generally come in either panels or shingles, and the materials available are stainless steel, zinc, copper, and aluminum.
Metal comes in a variety of prices. It often runs from $100 to $300 per square, though you can also splurge a little and get metal squares up to $800 per square.
If properly maintained, it can last you anywhere from 40-75 years and goes well with contemporary and cottage-style houses.
Slate
Want your roof to really stand out? Consider using slate. It comes in a lot of great looking shades like black, green, red and even purple.
Slate is fire-resistant and can actually be recycled when you are done with it. While it's expensive (starting around $600 per square) it will generally last a long time (50-100 years).
It looks great on European, Colonial, and French chateau homes. Just keep in mind that it's quite heavy and needs professional installation because of the extra framing required.
Wood Shingles and Shake
This is what you get when you want the classic roofing look. Wood shingles and shakes have been used for hundreds of years. Shakes are handmade and less uniform looking than machine cut shingles.
But for both styles, people love their old school look. They particularly love the way they tend to turn into a great looking grey color over the years.
Obviously, with wood, you get a great rustic look for your roof. They are natural looking, and you have the options of cedar, redwood, and southern pine to choose from.
The main concern for wood roofing is danger from extreme weather. Though to protect against fire, you can purchase Class A fire-rated materials. These are wood shingles that have been coated with a fire-resistant covering.
You also have the potential for wood to split, rot, or develop mold in wetter climates (not great here on the Gulf Coast of Florida).
Wood shingles and shakes go great with Cape Cod, Craftsman, and Tudor homes. This style also goes well with bungalow and cottage style homes.
They are on the less expensive side, with the per square price starting at $100 to $150. And they can last around 25-30 years, which is on the shorter side.
Synthetic Roofing
There are some newer, modern synthetic roofing options that you can also consider. Roofing made of rubber, plastic, or polymer has become more popular in recent years.
They are designed to give your roof the look of wood and slate, by matching the color and texture of those materials.
Another positive is they are generally strong but aren't as heavy as other materials. They are also not as fragile. Synthetic roofs are often fire resistant and usually come with a warranty to last up to 50 years.
The downside is synthetic roofing is that some of them are water absorbent, and, since they haven't been around that long, they aren't as well tested over time. Prices vary depending on the synthetic material you choose, but on average they start at $300 per square.
Tesla Solar Tiles 
If you want to take the environment into consideration, you might be interested in solar tiles from Tesla. Yes, the same company that makes electric cars is now developing solar roof tiles!
Traditionally solar panels on roofs have been thought of as an eyesore. They were fairly obtrusive too.
Tesla is changing all that. They have developed solar tiles, made of glass, that looks the same as other standard roof types. But they are all wired to a Tesla Powerwall that syncs with your house's electrical system.
So you'll be charging your house, courtesy of your roof! Depending on the specifics of where you live, you'll want to cover between 35% and 75% of your roof with these solar tiles. For the rest of the roof, you'll use Tesla's non-solar tiles. They are basically the same as the solar tile in look but don't convert solar energy.
They are guaranteed to generate 100% of your home's power for 30 years, and they have a lifetime warranty.
So What is The Best Roofing Material?
Now that you've learned about the options available, you'll be more easily able to decide what the best roofing material option is for you.
Each roofing material has its pros and cons, depending on how much you want to spend, where you live, and what kind of look you're going for.
If you have more questions or want to know more about different roofing materials, contact us today!